Posted by
Scott
on Oct 13th, 2013 in
History
,
Personal
|
0 comments
Returning to my "then and now" theme I used the The Minnesota Historical Society database as source material again and looked at the area of north 1st street and 1st avenue north — 1st and 1st.  Look at my previous post to see what this is about.  Enough talk — on to the pictures!
Hunt's Perfect Baking Powder Company, 100 North First Street, Minneapolis
The hunt's building still stands, just a bit smaller and without the chimneys.  The building on the left is gone and the main building is not as long –count the windows.  The back was shaved off at some point.  The trees are a nice addition.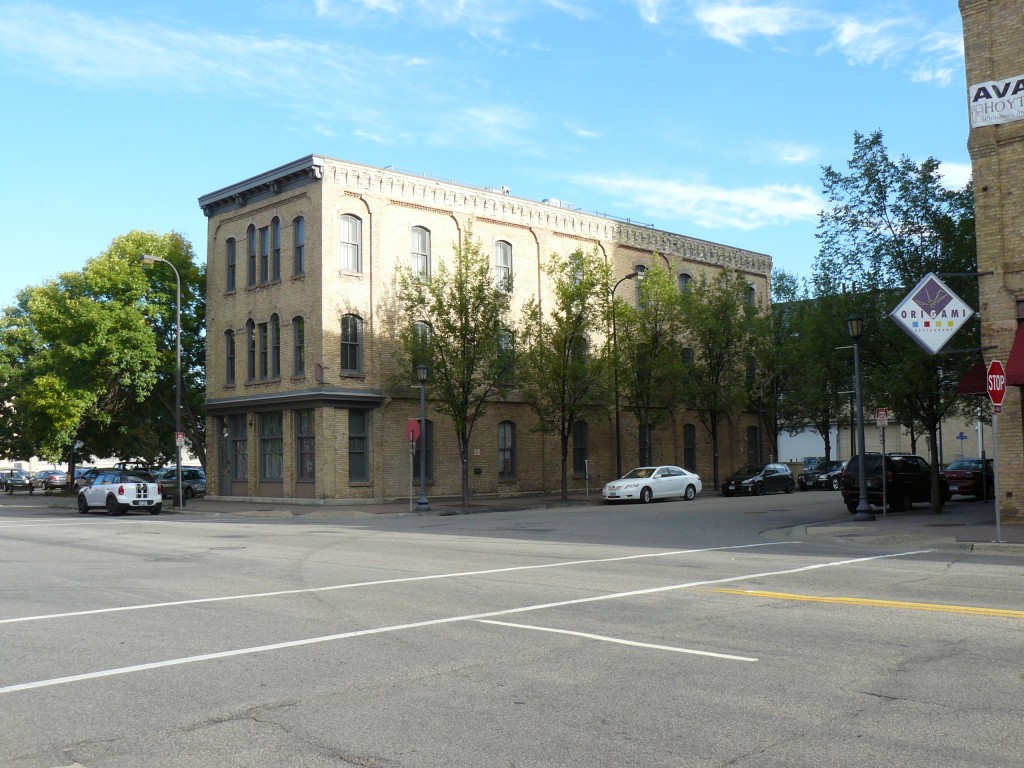 Electric Machinery Company, 101-103 First Avenue North, Minneapolis
Here is a building that didn't survive, perhaps due to the urban renewal of the 1950s-60s.  Today it is a parking lot.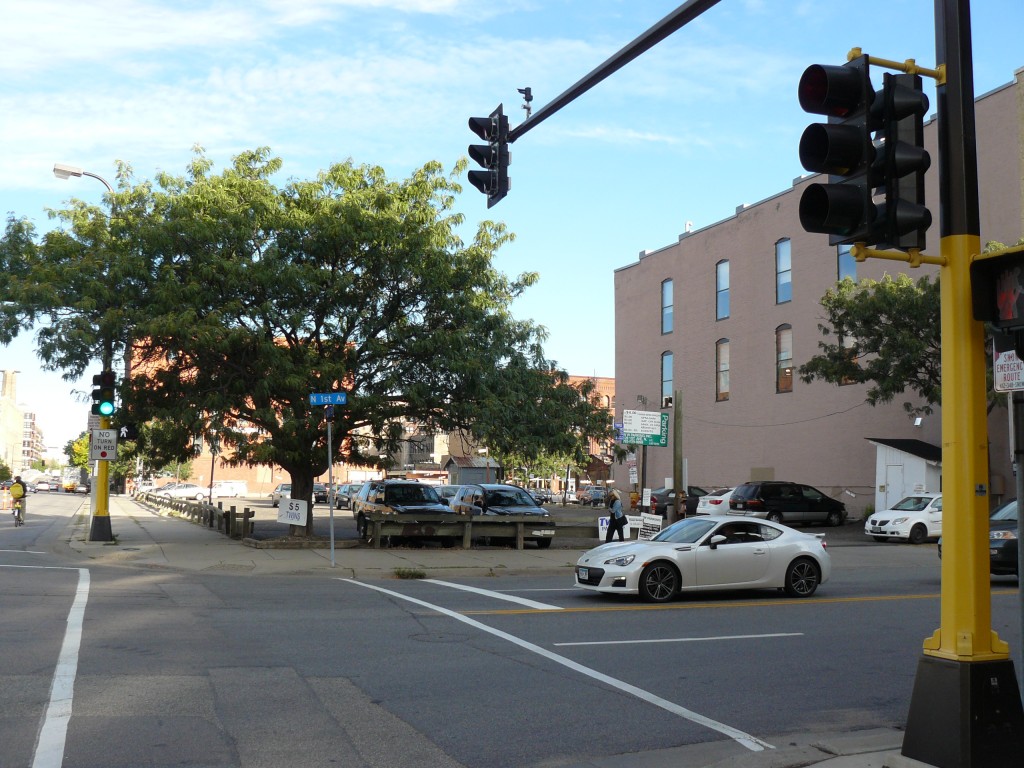 Minneapolis Van and Warehouse Company, 106 First Avenue North, Minneapolis
Don't let the last one get you down, some good shots are coming.  This building is still going strong. It's the home of Aria now.  I love the streetcar in the shot too.  Those numerous lines in the photo are the power for the streetcar.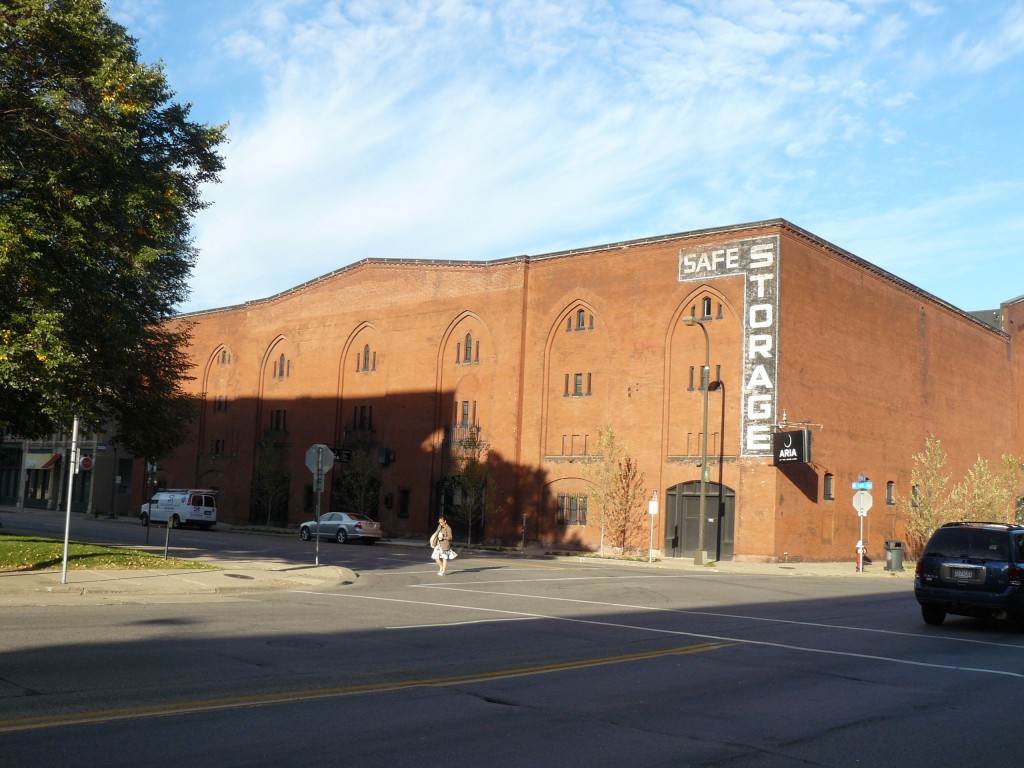 As a bonus I saw this gem on the building as I walked by it.  Click on the image for the larger version — check out the lettering on the alarm box.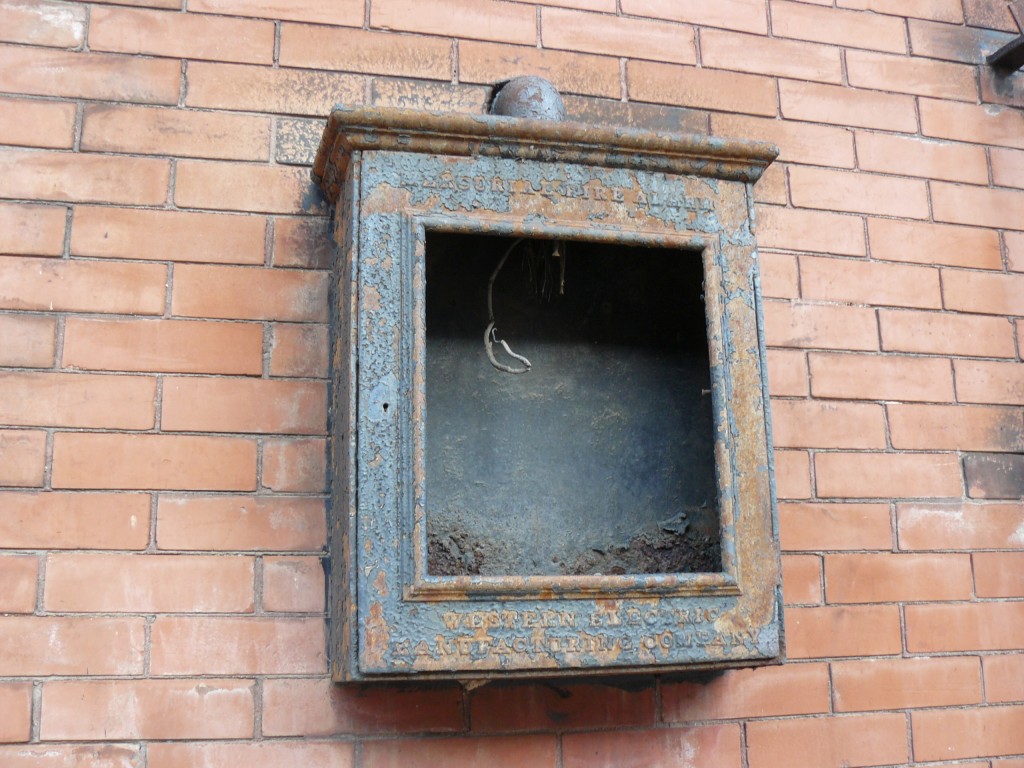 Himmelsbach Furniture and Undertaking Shop, 115 First Street North, Minneapolis
Lovely building.  I love the decorative top.  But furniture and undertaking?  Not my first choice for diversifying a business.  Its neighbor on the left still stands but the quaint one on the right is long gone.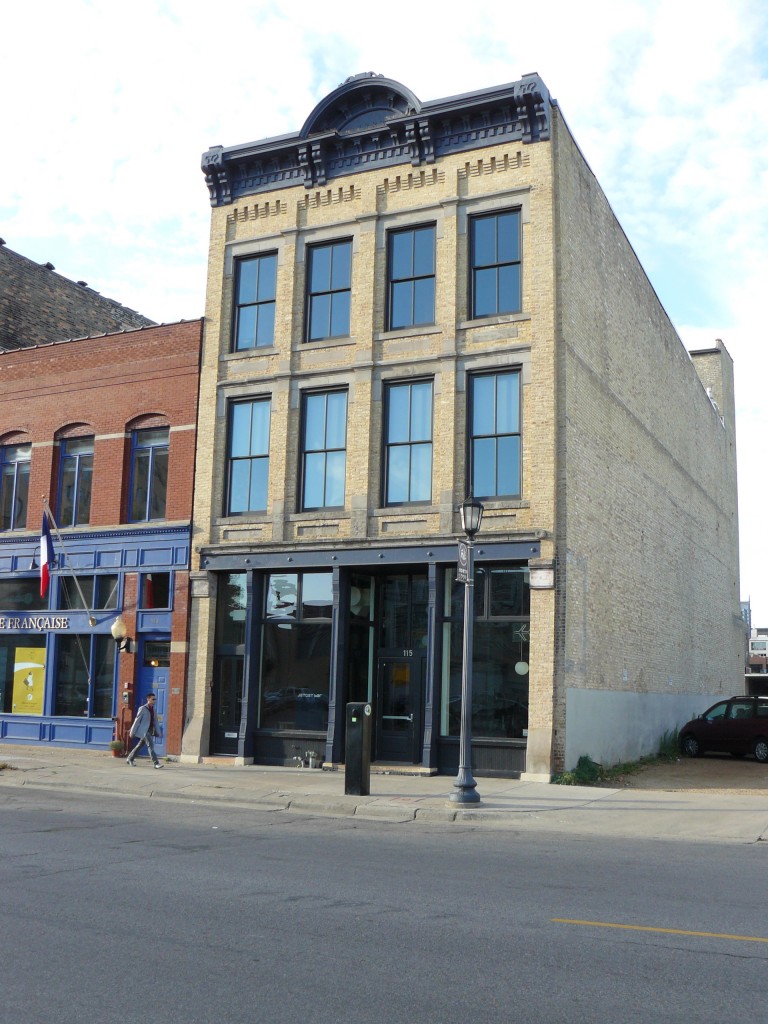 Commutator Brass Foundry Company, 125 North First Street, Minneapolis
Like many buildings the decorations at the top have been shaved off.  This building is a gem for several reasons. First off there were two images in the database so I got two shots to work with.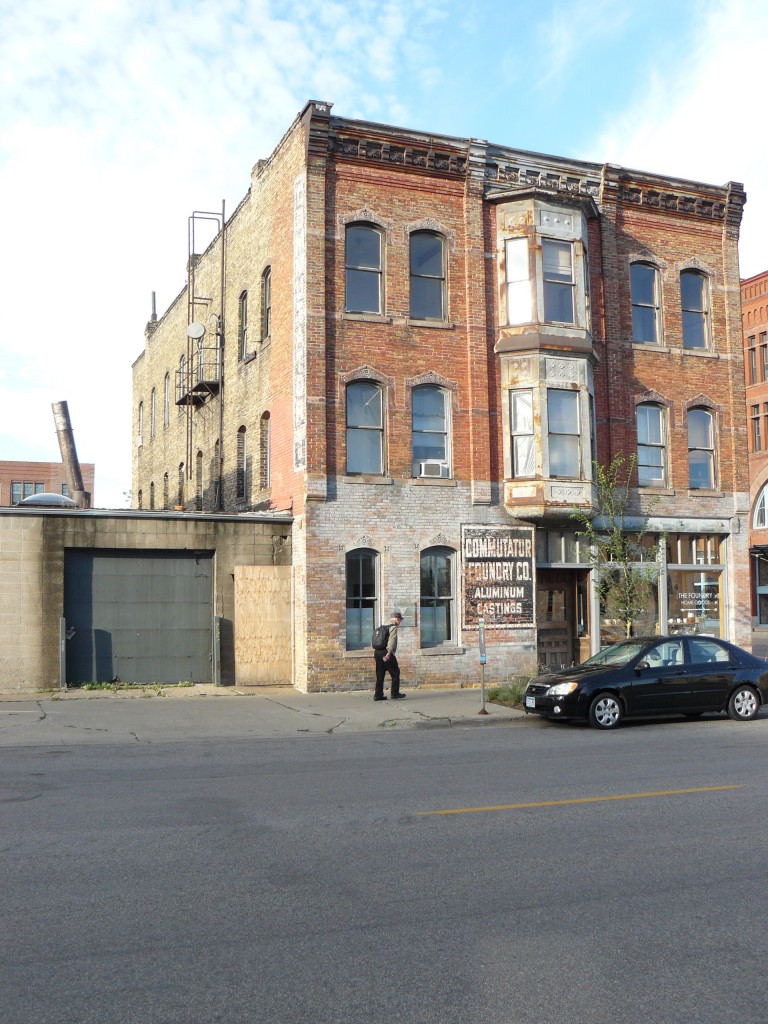 The second image included the building across the street.  This is far more modern (check out the cars) but it gives you an idea of the area just 30 years ago as opposed to almost 80 in the first photo.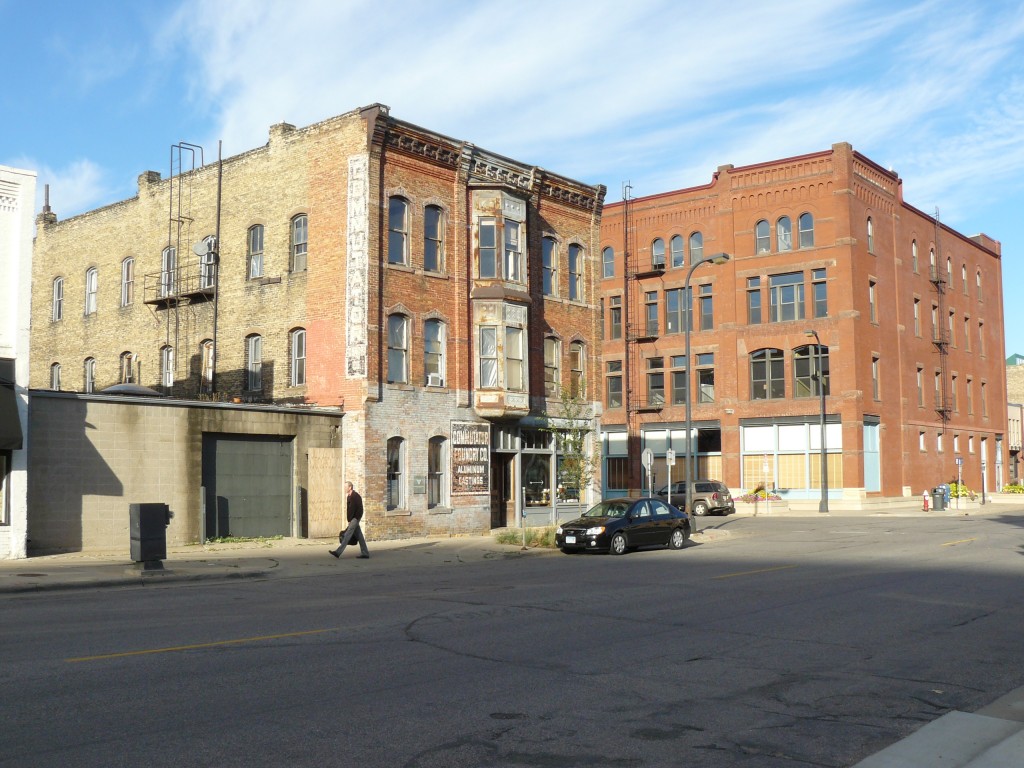 The other reason this building interested me is that in the back is part that has totally fallen apart.  So I took a peek and snapped some pictures.  I was surprised by what I found!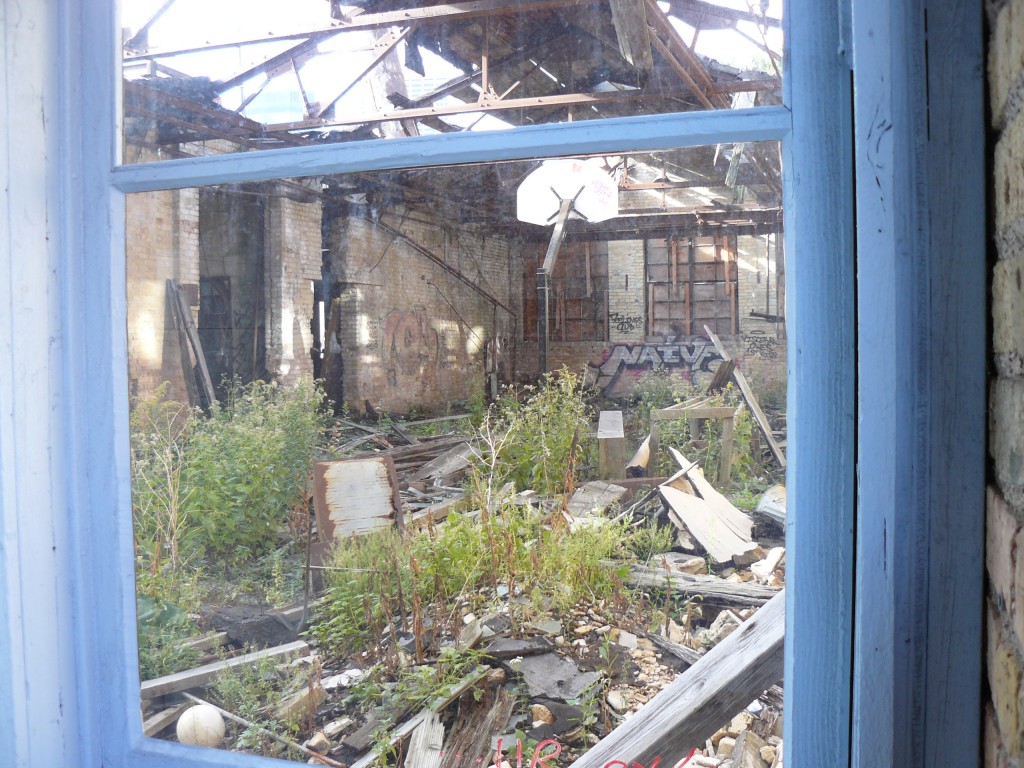 Looking through the nicely painted door you see a lot of junk.  I didn't expect a basketball hoop.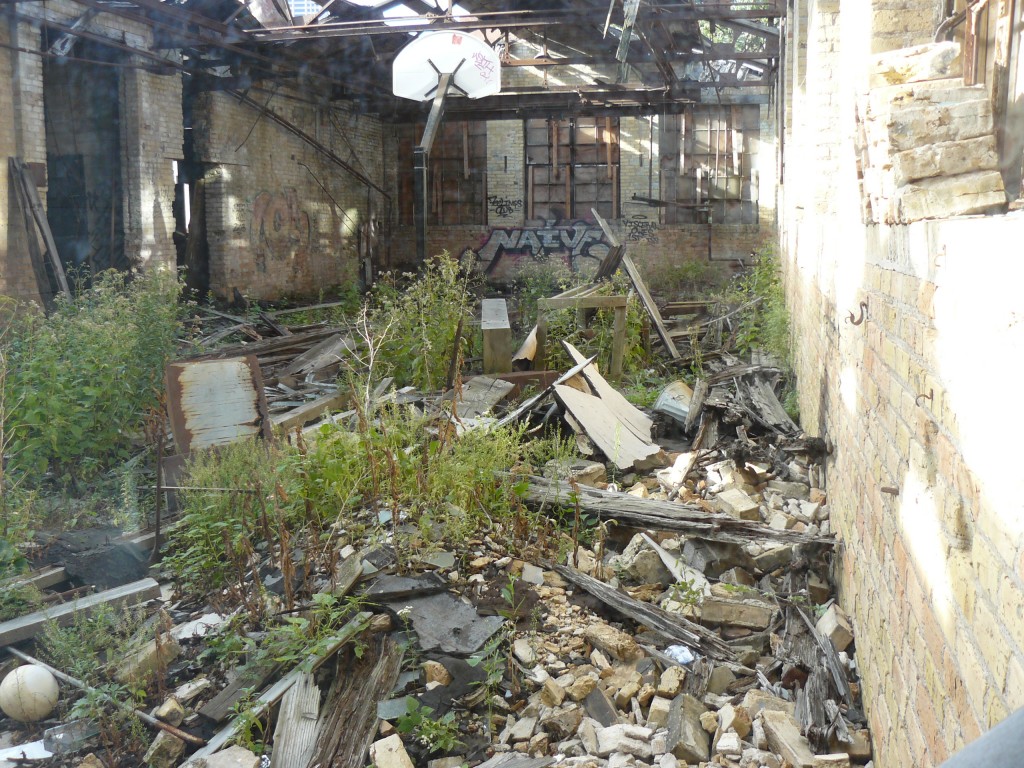 The roof is a bit lacking.